Our website design services are designed to help your business reach its digital potential. With our team of experienced professionals, we create custom designs tailored to meet your functional and aesthetic goals.
We provide comprehensive services, from creating an easy-to-navigate structure to modernizing existing sites with new technologies. Our procedures ensure a user experience that is visually appealing and engaging, while our expertise in coding ensures compatibility across multiple devices and browsers.
We Design Websites That Are Powerful, Engaging, and Impactful
We offer comprehensive website design services for businesses who want to create a professional, modern web presence.
Our Portfolio - Let's Craft Together!
See some of companies that trust us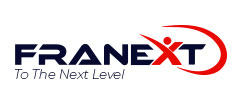 Why Choose Us As Your Website Designer & Website Developer?
At ACB Studio, we go beyond standard website design in Malaysia. Our team comprises experienced web designers who specialize in creating functional yet visually attractive websites tailored to each client's requirements.
Complete Website Design Packages
We offer an unbeatable combination of value and quality website design packages, plus reliable and fully-managed hosting for worry-free performance.
Standard Website Design
Sell your digital products
RM2599
Custom Design
Branding Analysis
Complete Website Setup
Google Analytics
Google Map
Contact Form
Facebook Messenger
SSL Certification
Hosting Included
Testimonials
Here's what our clients have to say...